TV SERIES|The TV experience has significantly changed over the past decades. Before, we were used to wait week after week for the latest episode of our favorite TV series. That all changed when Netflix brought out the couch potatoes in everyone by dropping complete seasons in one day. Poof! Binge-watching became is now a thing.
But hey, not all TV series are good. We don't want to waste precious time on a TV show that we will not end up liking.
Here at salida|etc, our TV Series reviews will help you decide with two simple recommendations: Skip or Watch?
Money Heist Part 5 Vol. 1 has finally arrived on Netflix on the 3rd of September 2021. The final part will now be broken down into two volumes with the second volume arriving in December of the same year.
But the question is, should you skip it or watch it? Read on this review to find out.
Sweet Tooth, the fantasy drama based on the DC comic book of the same name has arrived on Netflix. The show follows Gus' adventures in a post-apocalyptic world filled with human hybrids and those hunting them.
But the question is, should you skip it or watch it? Read on this review to find out.
Vincenzo, the South Korean dark comedy mafia-themed series has come to a close on the first weekend of May 2021. With all 20 episodes now available on Netflix, the question is: Should you skip it or watch it? Read on this review to find out.
WandaVision, the MCU's first television series comes to a close after a 9-episode run on streaming service Disney+.
Should you skip it or watch it? Read on this review to find out.
Crime Scene: The Vanishing at the Cecil Hotel docuseries provides insights to the tragic death of Elisa Lam at the (in)famous Cecil Hotel in downtown Los Angeles.
Should you skip it or watch it? Read on this review to find out.
Assane Diop gets inspiration from Arsene Lupin novels and sets out on a revenge journey for his wrongly convicted father. Part 1 of the Netflix series Lupin is streaming now.
Should you skip it or watch it? Read on this review to find out.
The third season of the hit series arrived in Netflix on the first day of 2021. Based on characters from the widely popular 80s/90s Karate Kid franchise, Cobra Kai 3 is here to jumpstart the year. Cobra Kai Never Dies.
Should you skip it or watch it? Read on this review to find out.
It's time, The Mandalorian Season 2 has just premiered its season finale on Disney+ living up to all the hype.
Should you skip it or watch it? Well, I think you know the answer to that one already. But in any case, read on this review anyway.
Mindhunter showrunner David Fincher seems to confirm that our favorite slow burn thriller is two-and-done.
Cobra Kai, the series sequel to Karate Kid (1984) finally finds a wider audience as it is acquired by Netflix from YouTube Premium. With two seasons already out and a third one coming in 2021, the question is, should you skip it or watch it? Read on this review to find out.
Netflix' newest workplace comedy web series, Space Force, which is about a group of individuals tasked in establishing the United States Space Force is available on the streaming platform since May 29, 2020.
Should you skip it or watch it? Read on this review to find out.
Netflix' very first Belgian original series, Into the Night, is live on the streaming giant now. Should you skip it or watch it? Read on this review to find out.
One of Netflix' newest foreign language series Freud is available on the streaming giant now. Should you watch it or skip it? Read on our review to find out.
It's time to put those Dali Masks back on again! Money Heist Part 4 is here!
To keep things short, watch it ASAP! Yes, it's that good!
Netflix' Kingdom Season 2 has finally arrived and it promises to be as good if not better than the first season. But, is it? Read on our review to find out more.
Warning: Article may contain spoilers. You've been warned.
Netflix' first original Korean series, Kingdom, a supernatural thriller set in the Joseon period and based on the webcomic series Kingdom of the Gods by Korean writer Kin Eun-hee and illustrated by Yang-Kyung-il, is here to revive the zombie genre.
Korean series/movie fans should recognize some of the actors in this series led by Ju Ji-hoon (Princess Hours) in yet another role as crown prince albeit a more mature but equally charming. Another familiar face that people will recognize is Korean actor Ryu Seung-ryong from the 2013 ultimate Korean tearjerker film, Miracle in Cell No. 7, although his appearance in the series is somewhat unrecognizable probably because he portrays a menacing villain. Rounding up the lead cast is Parasite director's Bong Joon-ho's frequent collaborator Bae Doona (The Host, Sense8).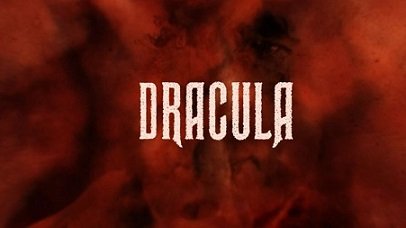 "Sherlock" creators Mark Gatiss and Steven Moffat reunite to bring us this new take on the notorious blood-sucking creature, Dracula. If you have watched Sherlock which of course stars one of our favorite actors Benedict Cumberbatch, then Dracula should feel familiar to you (more or less). But if you haven't, then it's not too late to jump in.
Netflix' adaptation of the book series of the same name by Polish author Andrzej Sapkowski, The Witcher Season 1 is streaming on Netflix now. Here's what we think of it.
After hanging up his Superman cape, Henry Cavill takes on the mantle of Geralt of Rivia aka The Witcher, the monster-slaying mutant from the medieval fictional world known as "The Continent".
The Skywalker saga has ended with the release of Star Wars: The Rise of Skywalker but there's a lot more stories to tell in the Star Wars universe and The Mandalorian series from Disney+ is proof of that.
Our favorite Pedro Pascal (Narcos, Game of Thrones) stars as the titular character and he is spot on, which is weird, considering that he wears a helmet almost all throughout the first season.
The 8-episode Disney+ series, The Mandalorian, is a sure-fire hit and is already beating Netflix' most streamed show.
Eagle-eyed fans, however, have spotted a seeming production error on the episode. Well, it's not very clear for us but a boom mic apparently floated on the top-right portion in one of The Mandalorian and new character Omera's intimate scenes. The supposed error comes near the 14-minute mark of the episode.
Our favorite agents return for two more seasons with Agents of Shield with Season 6 completed and the final Season 7 scheduled to be wrapped up by 2020. The catch, however, is that the remaining two seasons are shortened with just 13 episodes apiece. Here's what we think of Agents of Shield Season 6.
The third season of the Spanish heist crime drama series is now produced by Netflix. Here's our take on Money Heist Part 3 which debuted on Netflix on July 19, 2019 on the streaming giant.
Set in the late 1970s, Season 1 was one of the most rewarding slow burn thrillers we've watched and Mindhunter Season 2 continues to build up on that reputation but at the same time giving the series a whole new dimension with clever storytelling and improved structure.
We're finally done watching Stranger Things 3! And in this post, we list down the Top 7 things we loved about the third instalment of the critically-acclaimed and widely successful Netflix original, Stranger Things.
As promised, Stranger Things Season 3 has officially landed on Netflix on the 4th of July.
Stranger Things was a massive hit and gained a huge following when it was first released in 2016 by video streaming giant Netflix. The second season proved to be an even bigger international success, essentially cementing the show as one of the most successful and most loved series in recent memory.