Love talking about movies? Well, you are in the right place because we do, too. Stay up-to-date with all the latest infos on the biggest and latest movies by checking out our Movies page.
Movie Reviews and more!
Here in salida|etc, we love watching movies, unfortunately, not all of them are worth watching. And with the price of movie tickets increasing year after year, we need to be somewhat choosy (we mean practical).
Let salida|etc help you decide which films to watch with two simple recommendations: Skip or Watch?
We try to be as updated as possible, so check back in regularly.
Black Panther: Wakanda Forever, the most anticipated follow-up to 2018's smash hit Black Panther has finally arrived. But without its lead character, can the sequel still live up to its predecessor? Read on this review to find out.
The Black Phone reunites director Scott Derrickson, C. Robert Cargill, and Ethan Hawke with their take on Joe Hill's 2004 short story.
Should you skip it or watch it? Read on this review to find out.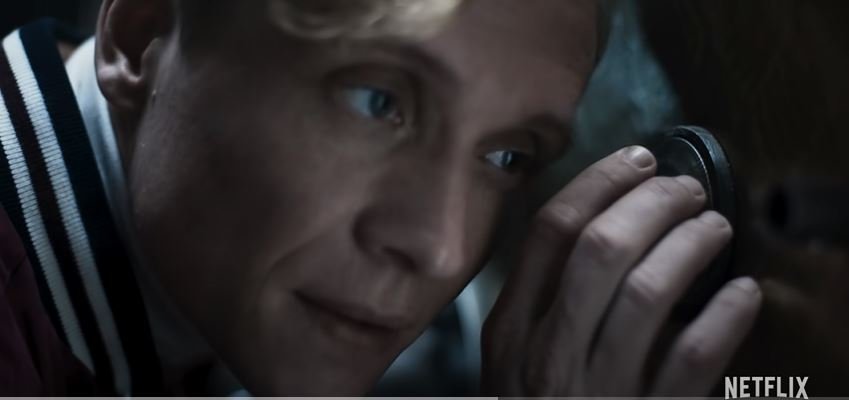 Army of Thieves, the prequel to Zack Snyder's Army of the Dead, debuted last weekend on Netflix. Matthias Schweighöfer returns to direct and star in this heist comedy plus zombie film.
Should you skip it or watch it? Read on this review to find out.
Night Teeth flashes its way into Netflix on October 20th. The vampire thriller directed by Adam Randall promises to give a fresh take on the genre.
But the question is, should you skip it or watch it? Read on this review to find out.
Kingdom: Ashin of the North, the spin off prequel to arguably the best zombie series in the planet right now, Kingdom, releases on Netflix. Will the movie spin off live up to the expectation set by the original series or will it be a misstep for the critically acclaimed zombie franchise?
Read on this review to find out.
Black Widow kicks off Marvel Studios' return to the big screen after a long break due to the pandemic. Originally scheduled for a May 2020 release, catch Scarlett Johansson as she returns one final time as the titular character. Now, the question is: Should you skip it or watch it?
Read on this review to find out.
Army of the Dead hit Netflix over the weekend a week after its theatrical release in select theaters. Netflix tap director Zack Snyder on this one, so the question is: Should you skip it or watch it?
Read on this review to find out.

Godzilla vs Kong smashed its way into theaters and HBO Max last March 2021 becoming the first blockbuster hit this pandemic season.
Should you skip it or watch it? Read on this review to find out.
Zack Snyder's Justice League finally makes its way to fans via HBO Max, four years after the release of Justice League in 2017.
Should you skip it or watch it? Read on this review to find out.
Anthony Mackie stars in Outside The Wire, Netflix latest science fiction/futuristic war film. Keeping its promise to release new movies every week, the film is now available for streaming starting January 15, 2021.
Should you skip it or watch it? Read on this review to find out.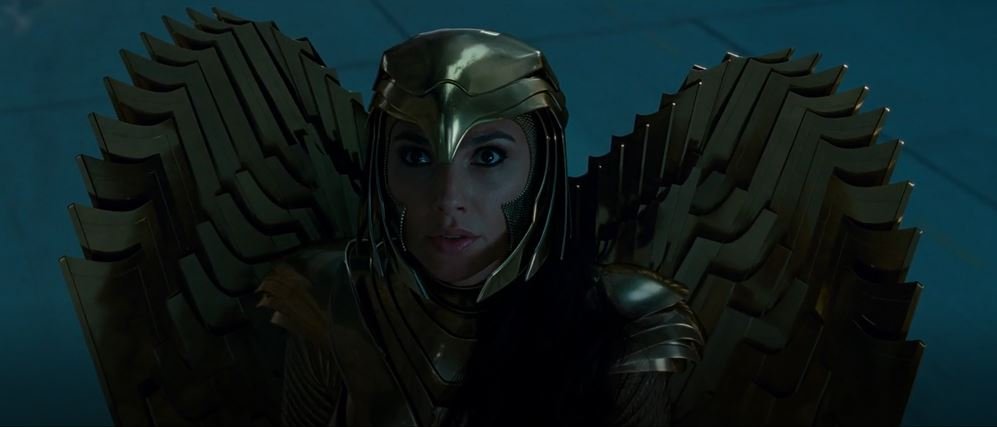 Gal Gadot aka Wonder Woman lassoes her way into theaters and HBO Max for the final big budget film of the pandemic year, Wonder Woman 1984 (WW84). She re-teams with Chris Pine in this much awaited sequel for the beloved DCEU franchise.
Should you skip it or watch it? Read on this review to find out.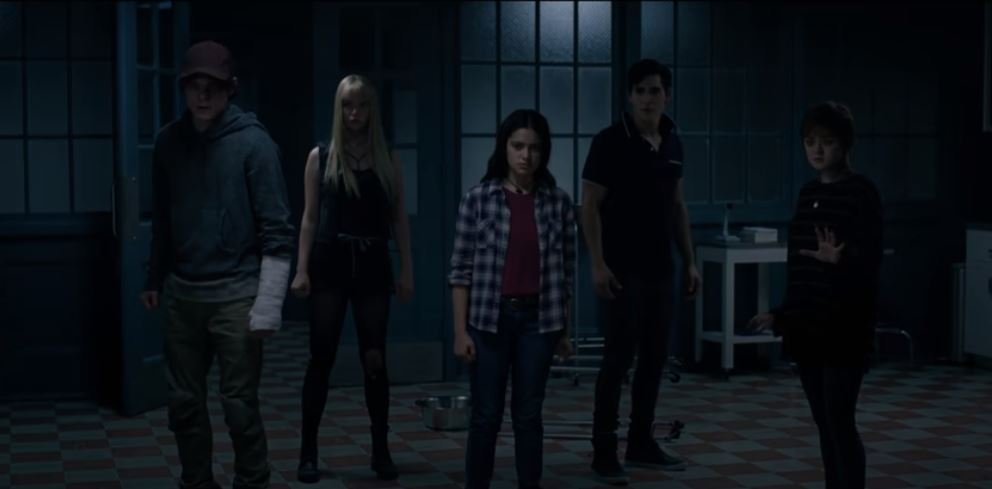 The New Mutants finally got released in this pandemic year after a 3-year long delay in production. We finally get to see the movie after its DVD and digital release this November.
Now, the question is, should you skip it or watch it? Read on this review to find out.
The live-action adaptation of Mulan, originally slated for theatrical release last March of 2020, is available on Disney's own streaming platform Disney+ now!
Should you skip it or watch it? Read on this review to find out.
DC FanDome|From Wonder Woman to Justice League #TheSnyderCut, these are the biggest teasers/trailers revealed on Day 1 of DC FanDome!
Project Power, Netflix' latest addition, gives everybody a chance to get superpowers for 5-minutes.
Should you skip it or watch it? Read on this review to find out.
Charlize Theron leads a team of immortal mercenaries in Netflix' latest superhero action film, The Old Guard. Based on the critically acclaimed comic book of the same name, the movie is available on the streaming platform since July 10, 2020.
Should you skip it or watch it? Read on this review to find out.
Will Ferrell and Rachel McAdams team up as the duo Fire Saga in the musical comedy, Eurovision Song Contest: The Story of Fire Saga.
Based on the real annual international song competition, Eurovision Song Contest, which pits contestants from different countries (mostly in Europe), in a competition for best original song, the film follows the duo of Will Ferrell and Rachel McAdams collectively known as Fire Saga in their journey to joining and maybe winning the popular contest
Should you skip it or watch it? Read on this review to find out.
Hollywood darlings Issa Rae and Kumail Nanjiani teams up in this action rom-com, The Lovebirds. The film, which was originally intended for theater release in Apr 2020, finally gets released albeit on streaming platform Netflix this May 22, 2020.
Should you skip it or watch it? Read on this review to find out.
Top-billed by Thor star Chris Hemsworth, Netflix has just released its latest action flick, Extraction. The movie is available on the streaming giant since Apr 24, 2020.
Should you watch it or skip it? Read on this review to find out.

Mark Wahlberg and director Peter Berg reunites for a fifth time for the action comedy film, Spenser Confidential.
The film has been streaming on Netflix since March 6, 2020 but should you watch it or skip it? Read on this review to find out.
Elisabeth Moss stars as Cecilia Kass in this modern re-telling of the H.G. Wells classic, The Invisible Man.
And it is a must-see. Here are my top three reasons why.
English Director Sam Mendes returns to his Academy Award-winning ways as he takes us back to World War I with his epic war film, 1917.
Should you Skip it or Watch it? Read on our review to find out.
Birds of Prey, the eighth installment of the DC Extended Universe (DCEU) has landed, featuring an all-female ensemble of (anti)heroes.
Skip it or Watch it? Read on our review to find out.
Bad Boys For Life is here! The third installment in the Bad Boys franchise starring the duo of Will Smith and Martin Lawrence is back after 17 long years.
But is it worth the watch or is it just another feeble attempt to revive a once-successful franchise? Read our review to find out.
Award winning filmmaker Bong Joon-Ho puts Korean films under the limelight with his dark satire, Parasite.
By now, you've probably heard about Parasite. Sure, you have. Thanks to the awards season, the film is becoming more and more popular and could even take home the prestigious Oscar for Best Picture come February. But does it deserve all the attention it's getting?
Days after a photo of Jared Leto's Morbius character leaked online, Sony Pictures Entertainment dropped the first trailer for Morbius, the second film to Sony's Marvel Universe.
Sad news for Marvel and Doctor Strange fans, Scott Derrickson, writer/director of the 2016 mega hit Doctor Strange has parted ways with Marvel and will no longer direct its sequel Doctor Strange: In the Multiverse of Madness.
MOVIES | Knives Out, the whodunit (murder mystery) film starring an ensemble cast which includes Daniel Craig, Chris Evans, and Ana de Armas among others is stabbing its way into theaters now.
There is a lot of good stuff in this film but let's start with the cast. A stellar ensemble that includes James Bond actor Daniel Craig, Ana de Armas (Blade Runner 2049), Jamie Lee Curtis (Halloween), Christopher Plummer (All the Money in the World), Michael Shannon (The Shape of Water), Katherine Langford (13 Reasons Why), Toni Collette, Don Johnson, and Captain America himself Chris Evans.
But perhaps, the most interesting of all were Daniel Craig's portrayal of private detective Benoit Blanc and Ana de Armas' Marta Cabrera. It was a little surprising for to see Craig in a different role other than James Bond, but he did one hell of a job here. His impression of the private detective might just be his best work yet.
MOVIES | Forget the jungle! The second sequel to Jumanji (1995) and the follow up to the 2017 hit Jumanji: Welcome to the Jungle is ready to up the stakes with Jumanji: The Next Level.
Director Jake Kasdan decided to switch things up (literally) as Dwayne Johnson's Dr. Smolder Bravestone character is now inhabited by the cranky old persona of Danny DeVito. Karen Gillan, however, got to retain her character as Martha Kaply/Ruby Roundhouse. Kevin Hart's impression of Danny Glover is also spot on as the latter now takes on the zoologist Mouse Finbar.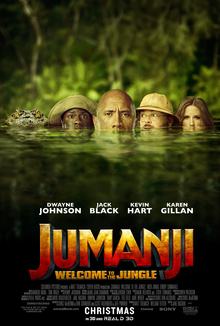 The third instalment in the Jumanji franchise and a direct sequel to Jumanji (1995), Jumanji: Welcome to the Jungle took us back to the game. Get yourselves re-acquainted with the franchise before the release of Jumanji: The Next Level.
It was a long and dark road but the seventh film of Warner Bros.' DCEU, Shazam! may have finally found the right formula for its own superhero universe.
This is it! After six long years, Frozen 2, the sequel to the award-winning animated film, is ready to venture "into the unknown".
Charlie's Angels 2019, the continuation of the Charlie's Angels films of the early 2000s (Charlie's Angels and Charlie's Angels: Full Throttle), is out now. Here's what we think of Charlie's Angels 2019.
Godzilla, the King of the Monsters, or so the 2014 movie says. In the sequel, directed and co-written by Michael Dougherty, we see Godzilla challenged with a three-headed titan that's almost as big and powerful as the king of the monsters is.
We love watching movies, and we know you do too! But don't you just find it annoying when a person (or worse, a group of persons) act foolishly and ruins your movie experience? We've been there, and it sucks bigtime! In this article, we list down the 5 most annoying personalities we encountered in cinemas!
The sixth movie in the widely successful sci-fi robot-smashing action Terminator franchise is back with James Cameron (Titanic, Avatar, Terminator 1 and 2) returning as producer and directed by Tim Miller (Deadpool). Here's our Terminator: Dark Fate Film Review.
"El Camino: A Breaking Bad Movie" Film Review|Vince Gilligan returns to write and direct El Camino: A Breaking Bad Movie in this neo-western crime film set directly after the events of the Breaking Bad series finale.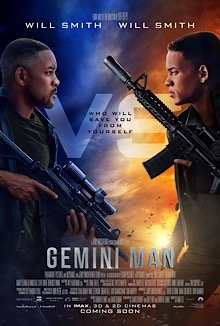 Will Smith fans, rejoice! This is probably the only film where you'll get the most of Will Smith, literally!
Gemini Man's premise as the trailer visibly teased is that Will Smith portrays dual roles. First, an aging government assassin named Henry Brogan, who gets betrayed by the very government he served and gets hunted by his younger clone version, also played by a digitally de-aged Will Smith.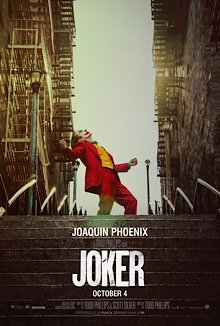 The first R-rated film in the Batman franchise is finally out in Philippine theaters today. Read on our spoiler-free review to find out more about the movie.
Introduced in the film as Arthur Fleck, a struggling clown-by-day and stand-up-comedian by night, award winning actor Joaquin Phoenix (Gladiator, Her) embodies Batman's longest rival and archnemesis, The Joker.
Kristen Bell and Idina Menzel return to reprise their roles as the sisters/best friends Anna and Elsa. Kristoff (Jonathan Groff) and everybody's favorite snowman, Olaf (Josh Gad) also are returning with the cast. Our troll friends are also returning, and several new characters will be joining the "Frozen" family as well.
"Why was Elsa born with magical powers? What truths about the past await Elsa as she ventures into the unknown to the enchanted forests and dark seas beyond Arendelle? The answers are calling her but also threatening her kingdom. Together with Anna, Kristoff, Olaf and Sven, she'll face a dangerous but remarkable journey. In "Frozen," Elsa feared her powers were too much for the world. In "Frozen 2," she must hope they are enough."
Netflix' Point Blank, the American remake of the 2010 French action film of the same title, has been streaming on Netflix for a month now. We finally had the time to watch the movie and here's what we think.
Stars Anthony Mackie and Frank Grillo, who you may recognize better from the Captain America films as The Falcon and Rumlow/Crossbones respectively, headline this American remake of the 2010 French film now produced by streaming giant Netflix.
Later additions Luke Hobbs (Dwayne Johnson) whose character first appeared in Fast Five 2011 and Deckard Shaw (Jason Statham) who was first introduced in Fast and Furious 6 2013 and was once the main villain in Furious 7 2015 reprise their roles in this spinoff of the widely successful "Fast and Furious" franchise from Universal Pictures.
The Fast and Furious franchise has indeed come a long way from carjacking and illegal racing in the streets of Los Angeles. The Hobbs and Shaw spinoff may have taken the franchise a little further.
MOVIES | In 1994, the animated version of "The Lion King" was released and became one of the most unforgettable films in the history of the studio. After almost 25 years, Disney has brought the film back to life (literally) with its live action version of the beloved movie.
Not much has changed with the plot in this remake. In fact, we don't think they changed anything at all. It's still the story of a young cub who couldn't wait to be King…so on and so forth.
Filipino Avengers fans, reassemble!
MOVIES | SM Cinema will be bringing back Marvel Studios' Avengers: Endgame in select SM Cinema theaters nationwide. Luckily for us Cebuano fans, SM Cebu will be one of a few SM theaters that will re-release the film. You need to hurry, however, as Endgame will only be available in SM theaters for 3 days from July 12 to 14, 2019.
MOVIES | Set after the events of Avengers: Endgame, Spider-Man: FFH follows our favorite friendly neighborhood web-slinging superhero as he travels to Europe with his school friends for a summer field trip. Peter Parker and friends get some much needed vacation time until Nick Fury (Samuel L. Jackson) decides to hijack the trip to recruit Peter on a mission teaming him up with a mysterious man who claims he is from another earth, Quentin Beck (Jake Gyllenhaal).